Pet Vaccinations from Your Veterinarian near West Des Moines
Pet vaccinations are designed to protect your pet from many different types of communicable diseases. Your vet at Rush Animal Care can administer the vaccinations on a strict schedule to boost your pet's immune system for life. These vaccinations trigger the immune system's ability to fight against the organisms that cause diseases, such as parvo and rabies. At our veterinary clinic near West Des Moines, we are committed to protecting your pet from the full range of diseases and other medical conditions with preventative care, such as vaccinations.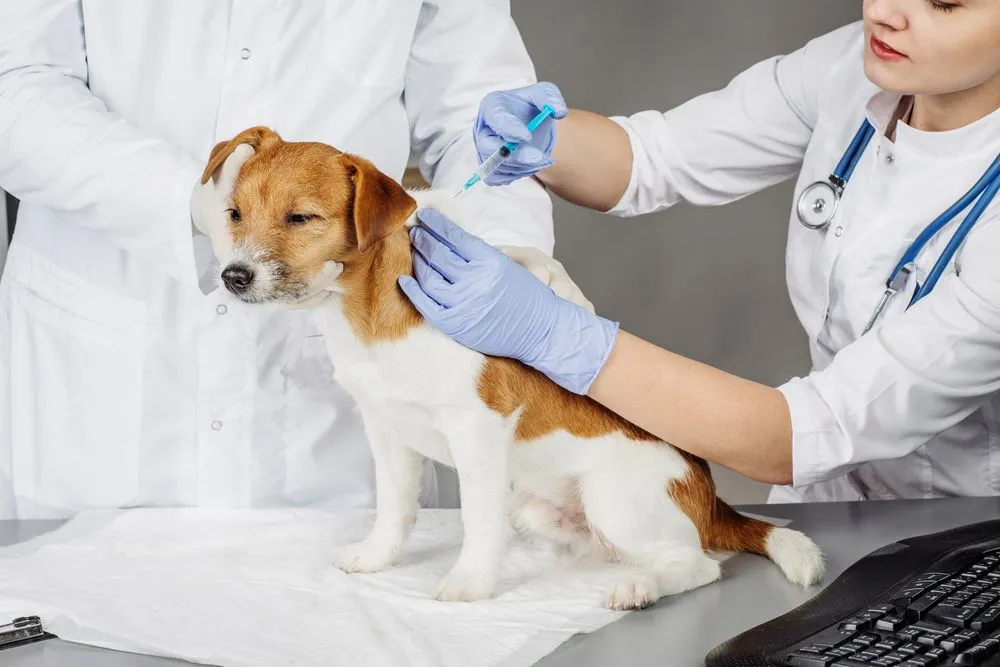 Purpose of Pet Vaccination Schedules
Initial pet vaccinations are spread out across the early month of a puppy or kitten's life. After completing the initial series, pets then require vaccinations yearly to remain protected. By spacing out the vaccinations on an age-based time schedule, your vet ensures that your pet's immune system slowly learns how to eliminate those infectious organisms. You can discuss the schedule with your Johnston veterinarian to determine when to come back for your pet's vaccinations.
Pet Vaccination Options Available at Our Veterinary Clinic
We offer a full range of pet vaccinations for dogs and cats. For dogs, we utilize a vaccination that protects from canine distemper, hepatitis, parainfluenza, corona virus and leptospirosis. Bordetella is highly suggested for all dogs--this is an airborne disease, sometimes known as kennel cough. Rabies vaccinations are required around four-to-six months of age, and then yearly thereafter. If your dog is apt to be more exposed to ticks, the Lymes vaccine should be given. Cats receive a core vaccination that includes protection against feline calicivirus, feline rhinotracheitis, and feline panleukopenia. This vaccine combo includes the feline leukemia virus, as well.
What to Expect During Pet Vaccination Appointments
The vaccination process is very quick and easy to complete. You can stand near your pet while the veterinarian administers the vaccinations. Your pet may experience momentary discomfort from the injection but will return to normal quickly afterward. You may help your pet make a quick recovery by providing treats and praise. Your vet will let you know about side effects to watch for and provide instructions about when to contact the clinic.
Schedule an Appointment for Pet Vaccinations in Johnston
If you need to schedule an appointment for pet vaccinations in Johnston, give our team a call at (515) 270-2240. During your time at our clinic, we will walk you through the vaccination process and answer all your questions in full. We eagerly await the chance to partner with you in the care of your beloved pet.